Welcome To Rainbow Collection
RAINBOW COLLECTION does all things beady.
Check out this website for:-
Handcrafted Beaded Jewellery, accessories and more
Beading Workshops
Beading Parties
Beadwork Events
Beading Club
Beading Exhibitions
Beading is Creative, Fun, Absorbing, Therapeutic and Totally Addictive!
Meet Beady Bear - a mix of patchwork and beads for this lovable cuddly bear, I love him!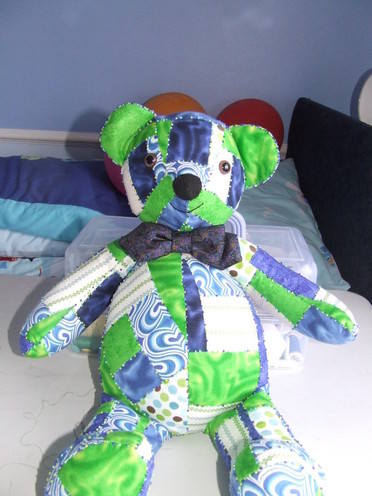 His name is Howard.
SAMPLES OF WHAT YOU CAN MAKE FROM THE NEXT WORKSHOPS - GET BOOKING!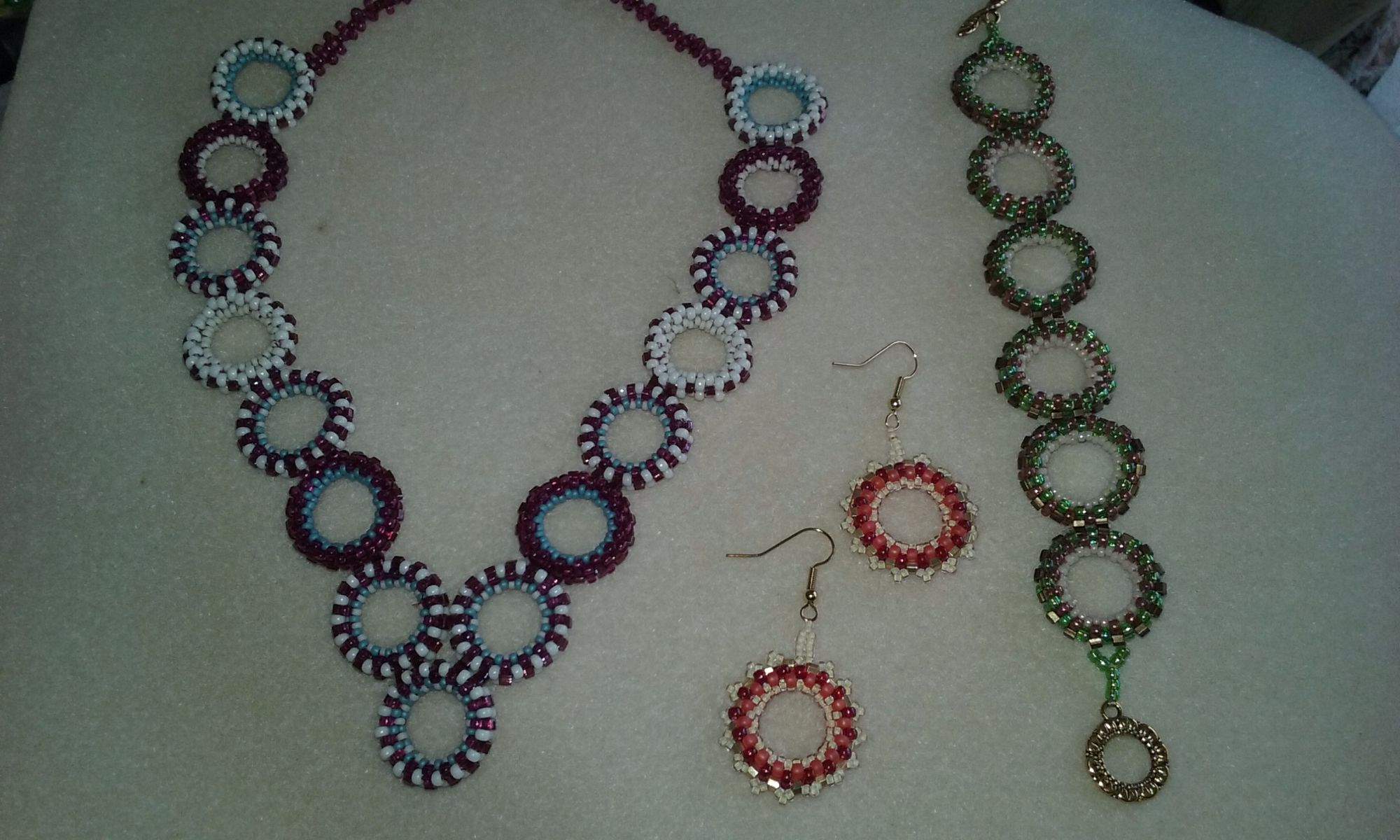 DAYTIME WORKSHOPS - FIRST FRIDAY IN THE MONTH, SEE THE EVENTS PAGE FOR MORE DETAILS.
VENUE FOR WORKSHOPS - ALL WORKSHOPS WILL TAKE PLACE AT ALL SAINTS CHURCH HALL, CHURCH STREET, WHITSTABLE - We will be in The Thorpe Room which is self contained with kitchen and loo facilities. There is great space and lots of free parking.

Just finished this Pyramid Bracelet from a pattern by Deborah Roberti (www.aroundthebeadingtablecom)