Welcome To Rainbow Collection
RAINBOW COLLECTION does all things beady.
Hello, my name is Gill Goldfinch and I love to bead. Whether it is to make a lovely piece of jewellery, added to a sewing project or simply collecting beads like a magpie, I am a little bit obsessed with beads!
I have been beading for more than 14 years now and as soon as I went to a workshop in Canterbury, I was hooked and I have now been teaching beading in Whitstable for more than 12 years.

I like to create patterns from techniques, but like to keep it quite simple. There are many designers out there who I admire and love working from their patterns and have been lucky enough to get permission to do workshops with their design - more of this later.
BEADING WORKSHOPS
NEW VENUE
Now held in:-
The Community Room Tesco, Whitstable CT5 3EE
Third Wednesday in each month
10.00am – 1.00pm
£20.00 to include all materials, patterns, instructions and tuition
Plus light refreshments
Come along and have a try looking at different beading techniques
21st June workshop is for the lovely 2-drop peyote stitch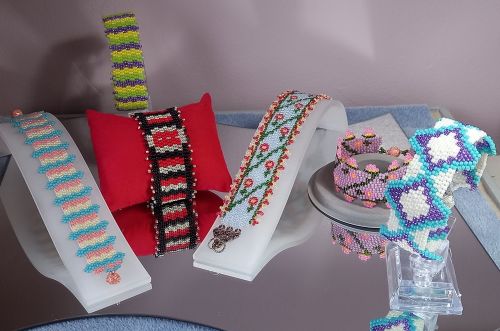 And on 19th July the cellini inspired bracelet and ring set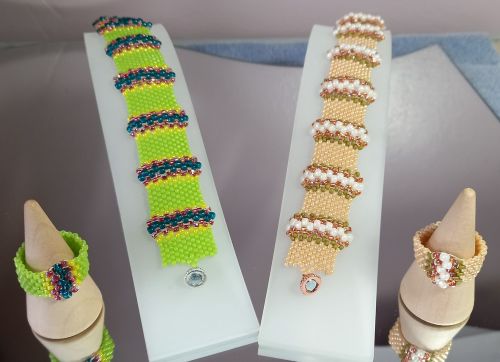 SEE WORKSHOPS PAGE FOR MORE DETAILS
Contact: Gill Goldfinch 01227 273524 – 07561 223913
For information contact Gill on [email protected] or ring 01227 273524 - mobile 07561 223913 - or email address [email protected]