Welcome To Rainbow Collection
RAINBOW COLLECTION does all things beady.
Hello, my name is Gill Goldfinch and I love to bead. Whether it is to make a lovely piece of jewellery, added to a sewing project or simply collecting beads like a magpie, I am a little bit obsessed with beads!
I have been beading for more than 12 years now and as soon as I went to a workshop in Canterbury, I was hooked and I have now been teaching beading in Whitstable and celebrated 10 years of workshops in 2018.
I CAN THOROUGHLY RECOMMEND LOOKING AT KATIE DEAN'S PROJECTS
I DID THE SIX-POINTED STAR BEADED BOX FOR INTERNATIONAL BEADING WEEK
AND I CAN TELL YOU IT IS A DELIGHTFUL PROJECT WITH HER ONLINE VIDEOS AND EXCELLENT PATTERN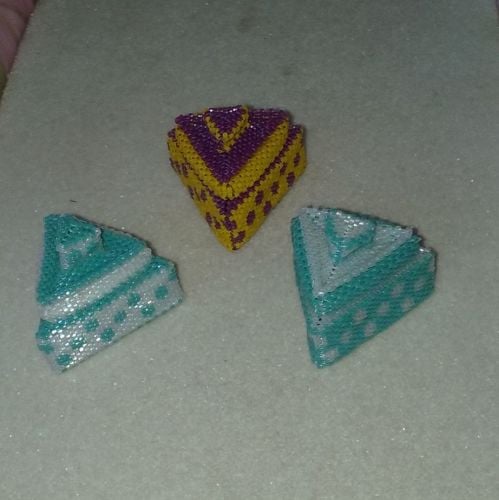 and the finished box!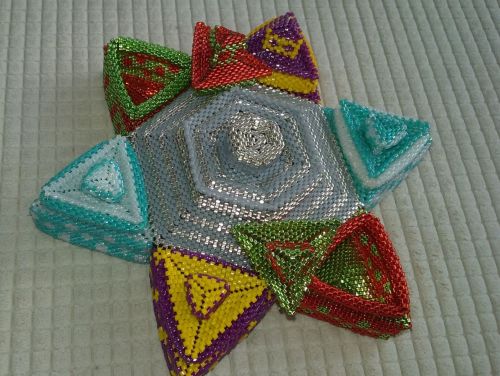 THERE ARE OTHER PROJECTS TOO, SO TAKE A LOOK
I like to create patterns from techniques, but like to keep it quite simple. There are many designers out there who I admire and love working from their patterns and have been lucky enough to get permission to do workshops with their design - more of this later.
BEADING WORKSHOPS
News coming.............Watch this space........
If you are interested in learning a new, very absorbing hobby contact
Gill Goldfinch on 01227 273524
email [email protected]
WORKSHOPS COMING UP:
Due to the current Covid 19 situation I am afraid that there are no workshops planned
and I am not sure how I will progress when things get better! So it is a case, at the moment of Watch This Space!!
However, I have been looking through my patterns and if you click below you will find a FREE download to my Frills and Furbelows pattern.
It is a nice pattern to work and has three different versions, when I made it up I added some small drops to the final Frill in place of the middle seed bead (green at the front).
Have fun and let me know how you get on.
And click here for the clasp detail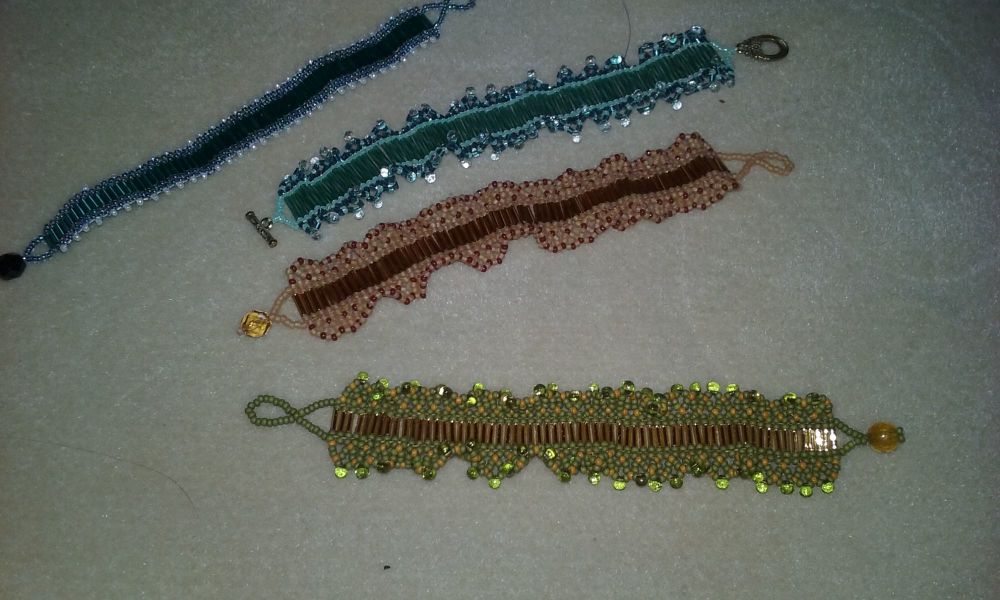 Bead'n'Banter had their Exhibition during the week of 27th November to 3rd December 2019 at The Fishslab
** CHRIS' BEADED VILLAGE - IN CASE YOU MISSED IT! **