Welcome To Rainbow Collection
RAINBOW COLLECTION does all things beady.
Hello, my name is Gill Goldfinch and I love to bead. Whether it is to make a lovely piece of jewellery, added to a sewing project or simply collecting beads like a magpie, I am a little bit obsessed with beads!
I have been beading for more than 12 years now and as soon as I went to a workshop in Canterbury, I was hooked and I have now been teaching beading in Whitstable for more than 10 years.

I CAN THOROUGHLY RECOMMEND LOOKING AT KATIE DEAN'S PROJECTS
FOR INSTANCE LOOK AT HER SIX POINTED STAR BEADED BOX
AND I CAN TELL YOU IT IS A DELIGHTFUL PROJECT WITH HER ONLINE VIDEOS AND EXCELLENT PATTERN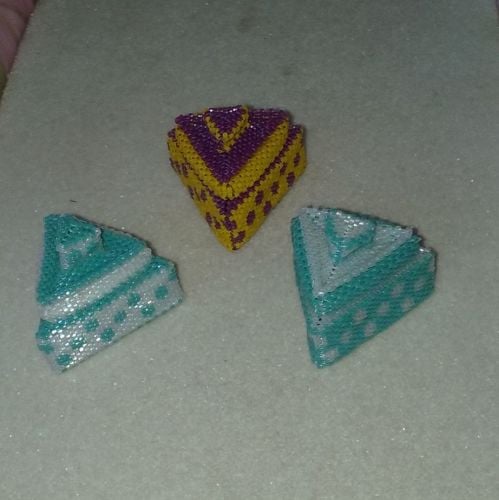 and the finished box!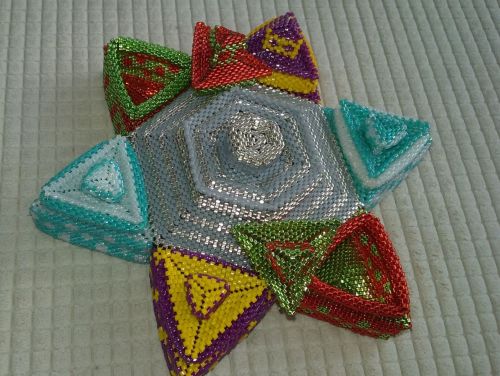 THERE ARE OTHER PROJECTS TOO, SO TAKE A LOOK
I like to create patterns from techniques, but like to keep it quite simple. There are many designers out there who I admire and love working from their patterns and have been lucky enough to get permission to do workshops with their design - more of this later.
BEADING WORKSHOPS
I am pleased to say that I have now re-started my workshops at a new venue
Swalecliffe Free Church (Baptist), Herne Bay Road, Tankerton, Whitstable, CT5 2LR.
on the third Friday in each month - for details contact:-
Gill Goldfinch on 01227 273524
email [email protected]
WORKSHOPS COMING UP:
13th May 2022 - Square Stitch Study
17th June - Fun with Cabochons