GALLERY 1
On this page I have started to upload a Gallery of some of my work and beady activities, take a look.
Photos below of our 2019 Exhibition at The Fishslab, Whitstable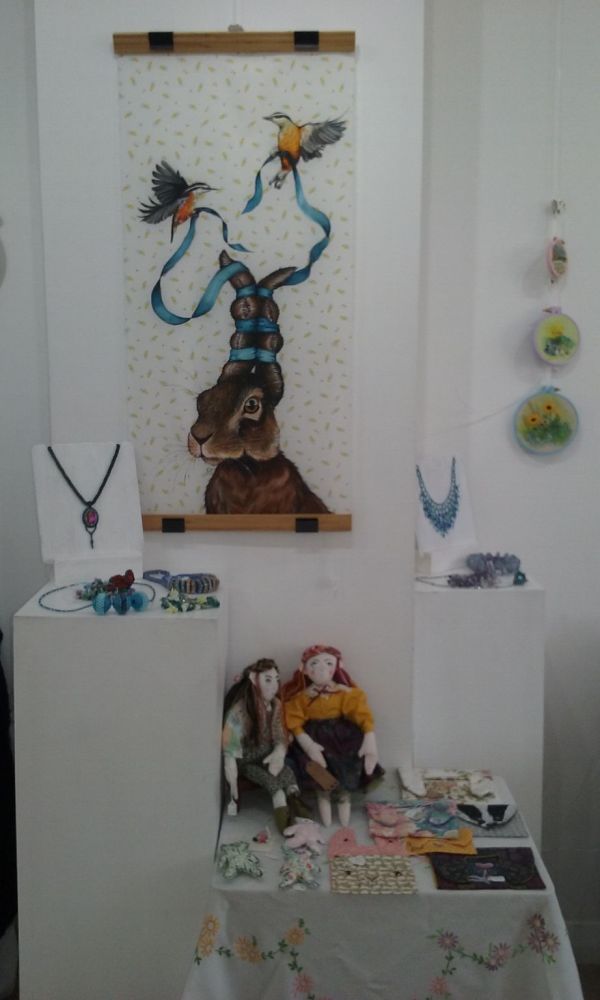 The amazing talent of Chloe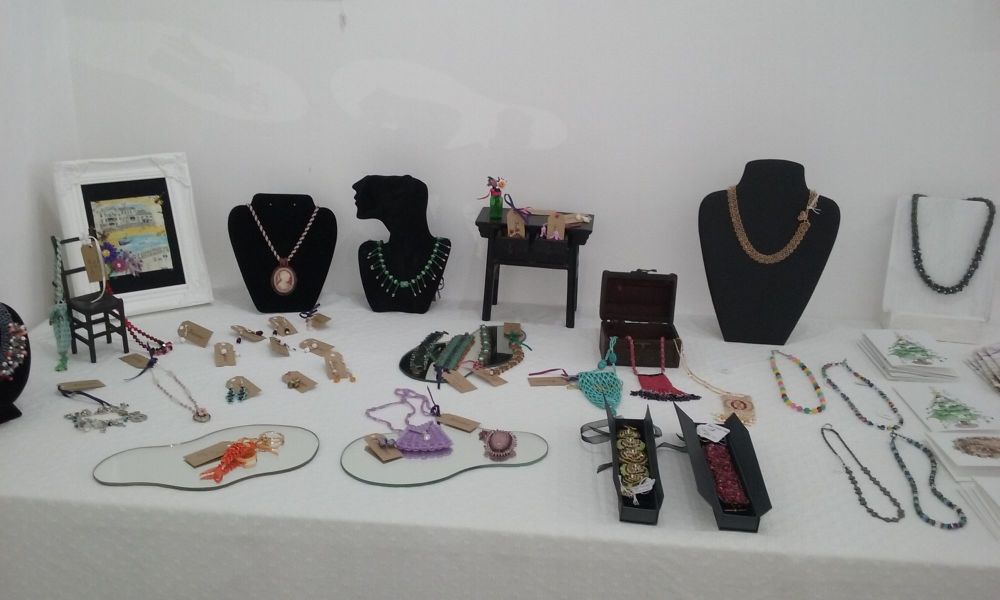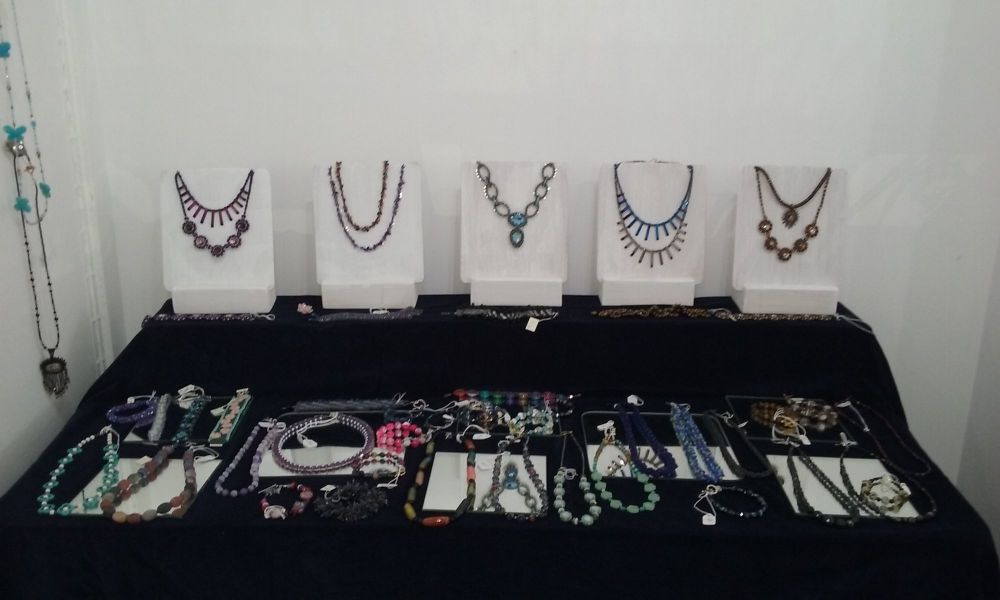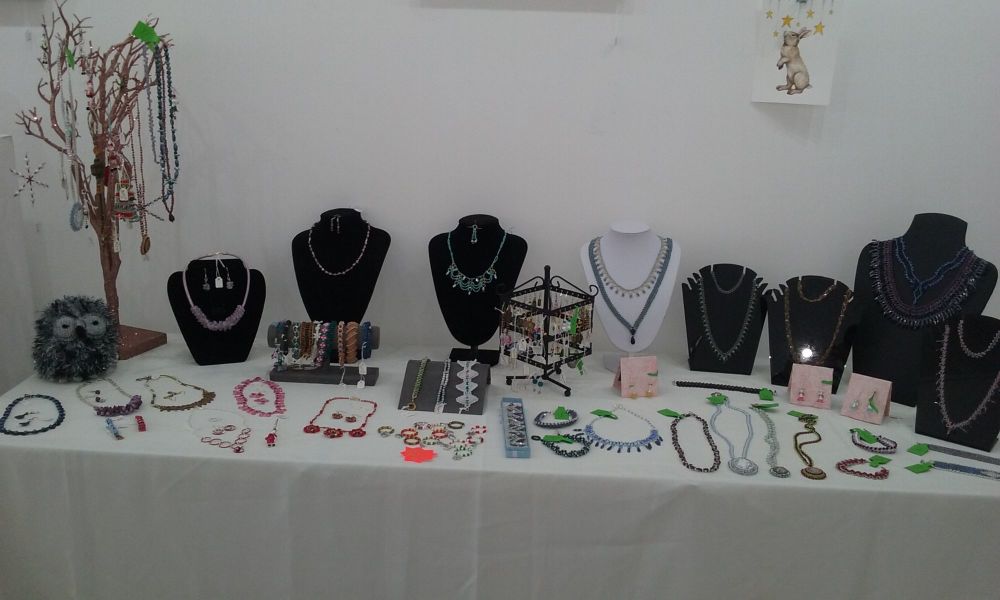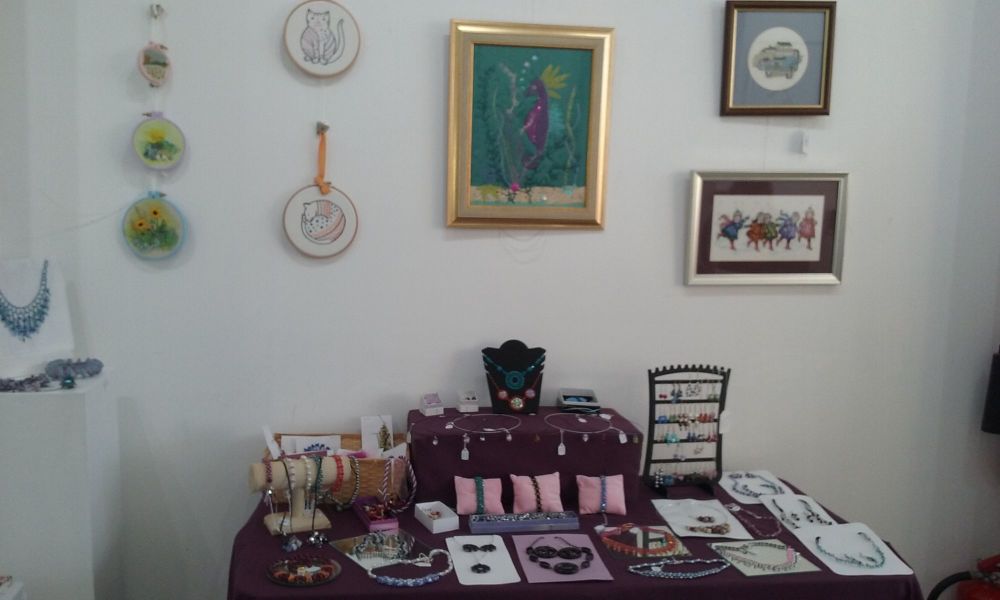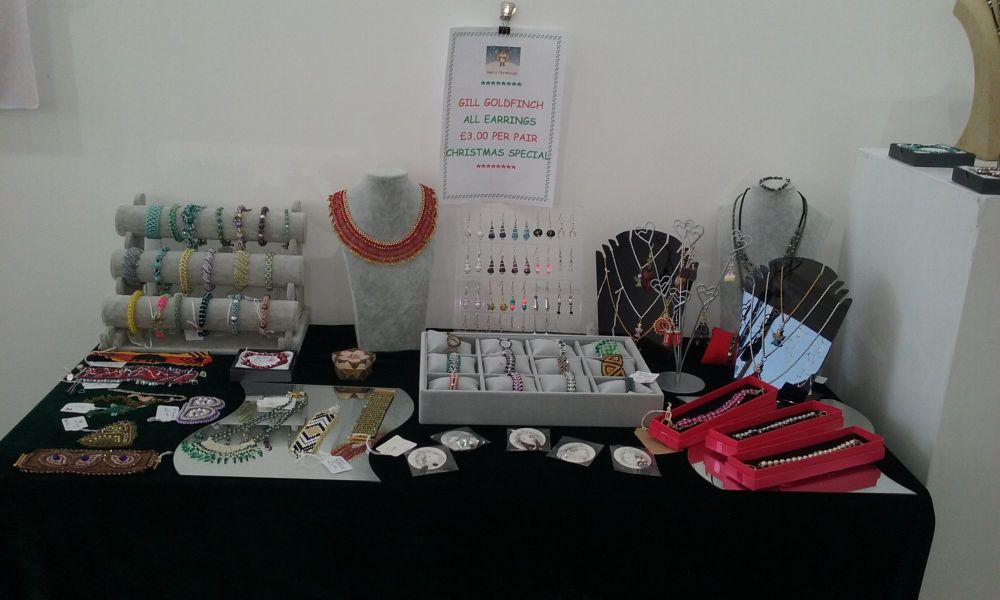 I call this Mulled Wine, in delicious Merlot colours. Looks fab with a LBD during the festive season!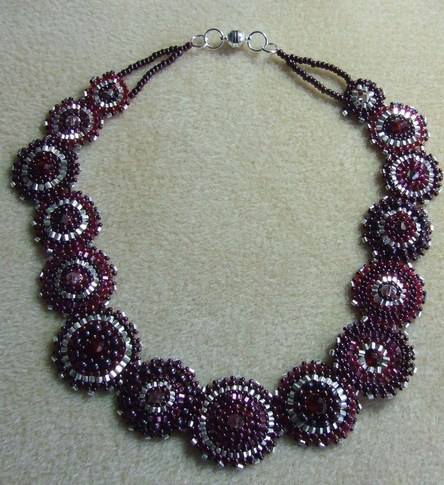 Mulled Wine - my own design.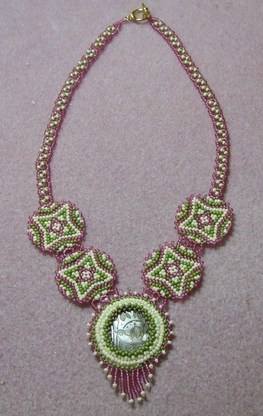 Bird Shell Pendant with peyote stitch circles and a right angle weave chain (my own design)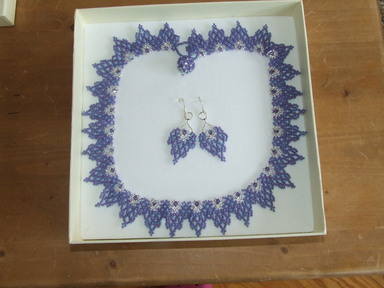 The Ukranian Netted Necklace and earrings, from a pattern by Glenda Payseno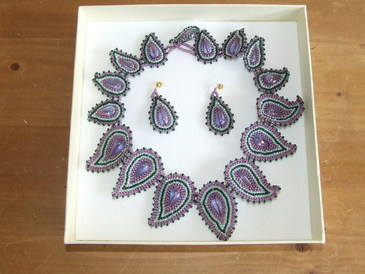 Beading around a drop bead for paisley effect from Diane Fitzgerald's pattern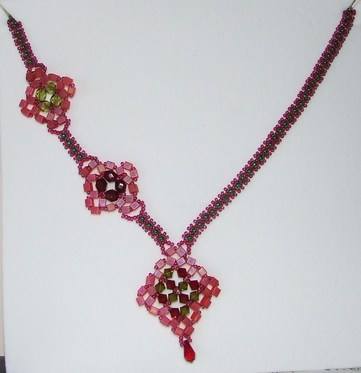 Red Harlequin necklace with Swarovski crystals (my own design)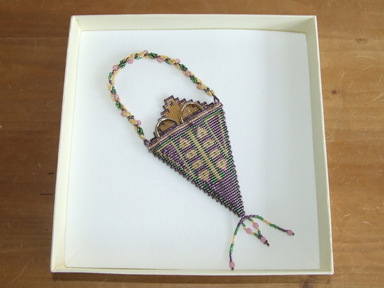 Delica bead scissors case (my own design)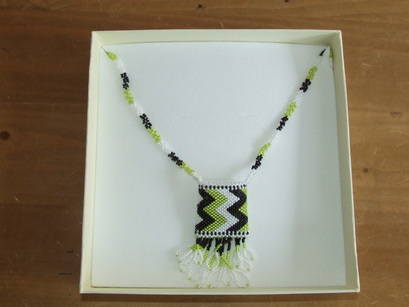 Zig zag amulet purse in tubular peyote stitch (my own design)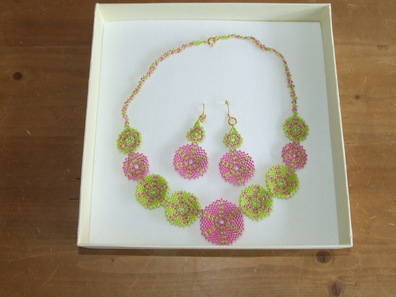 Peyote stitch circles necklace and earrings (my own design)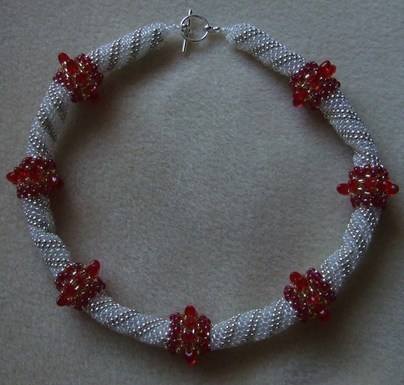 Tubular Peyote stitch (my own design)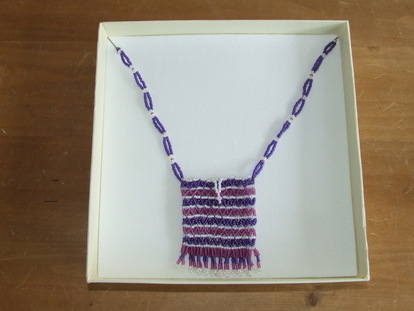 Netted Amulet with fringe (my own design)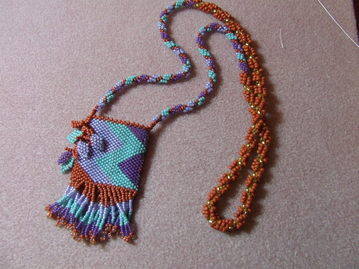 Another zig zag amulet purse (my own design)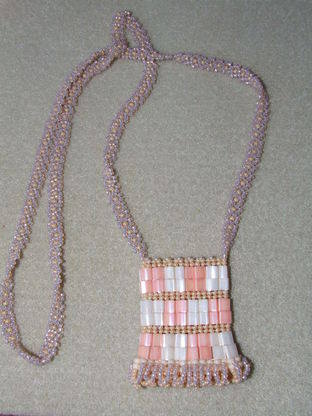 Tila bead amulet purse (my own design)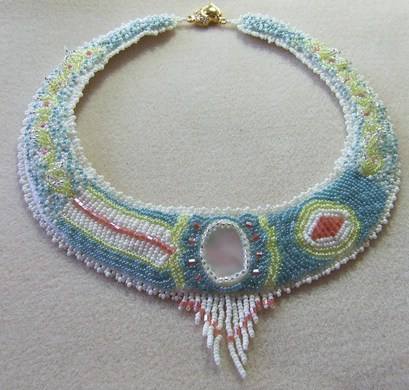 "Italian Garden" bead embroidered necklace my own design.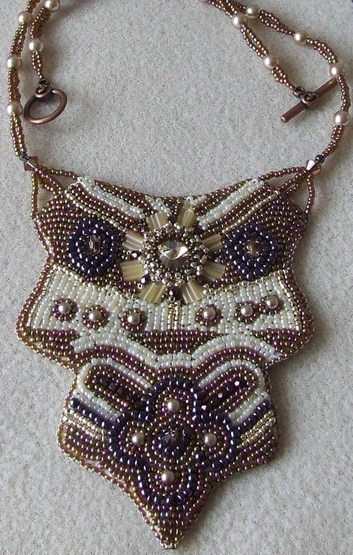 This is a piece of Bead Embroidery I did and I call her Olive the Owl - such a relaxing project!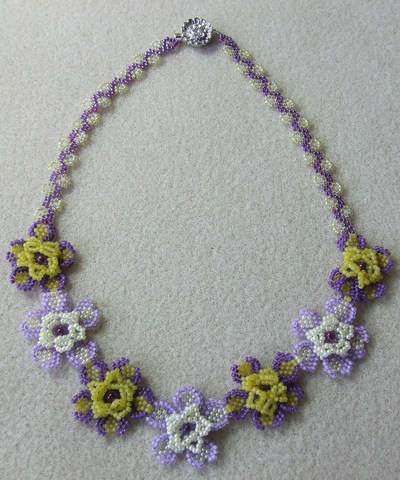 This lovely necklace is taken from "The Beader's Floral" Book by Liz Thornton and Jill Devon - the blossom flowers were a delight to make.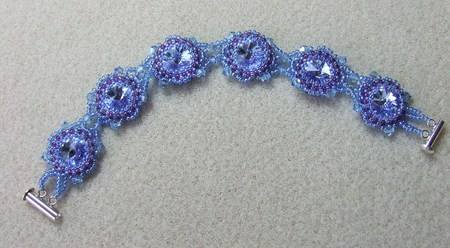 I made this gorgeous Rivoli Bracelet whils preparing for the "capturing a Rivoli" workshop. Such sparkle!