About Rainbow Collection
RAINBOW COLLECTION - Handcrafted Beaded Jewellery, accessories and more.
My website is now in need of re-vamping. With this in mind I have decided to collect together beady bits and pieces that have influenced and helped me along the way, with tips and tricks, highs and lows, successes and (no not failures) re-thinks.
Beading is:
Relaxing
Absorbing
Creative
Therapeutic
Calming
Frustrating!
But mostly, overall, its takes me away from worries and stresses of modern life. With all that is going on around us, it is quite easy to get down from time to time and the creative outlet of doing some beading, whether making a simple pair of earrings, or taking up a project piece, I get lost in the moment.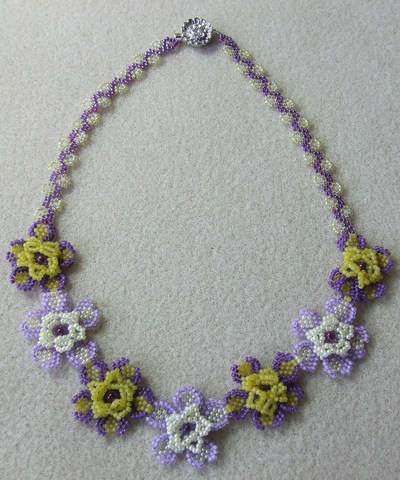 This lovely necklace is from Bead Merchant, which has now ceased to trade. The shop was started by Jill Devon and this is one of her designs. Working on each flower was very relaxing, and then the chain and putting it together is very satisfying. It can be made in a day, but being able to pick it up from time to time to make each flower is a lovely way to pass the time.
It is also lovely to watch my delightful tomboy grand daughter, Jessica, (not known for her patience) get absorbed in making something gorgeous for her mum. She made this bracelet with very little help from me (it is the Easy Crystal pattern by Deborah Roberti - a past workshop), and then presented it to her delighted mum:-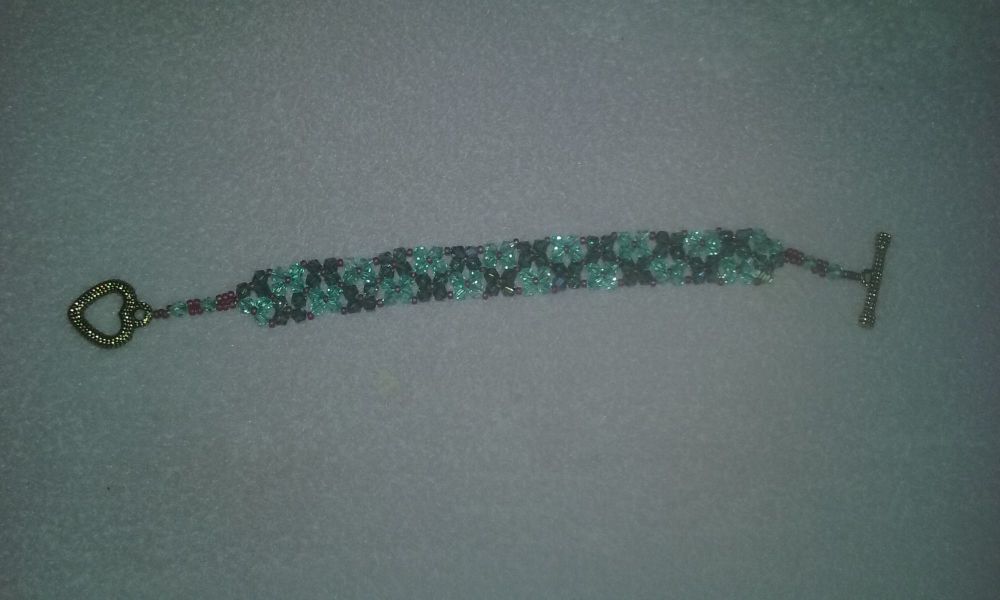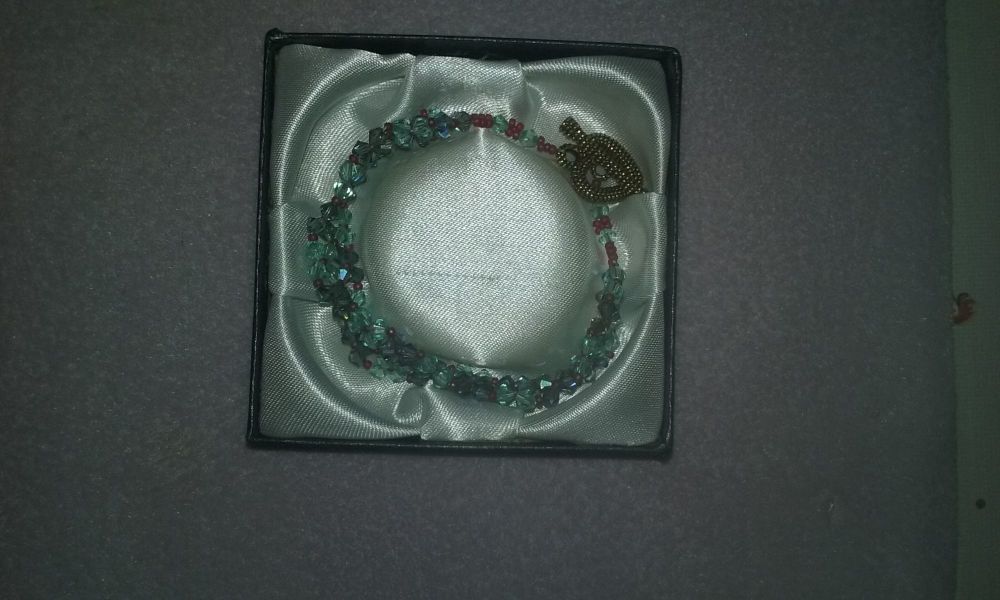 And then made another one the next day!