Lisa and Lottie - learn the quick 2 drop peyote stitch - 3 patterns
2-drop peyote stitch is so good to add to your stitch techniques - you will soon become addicted to how fast you can make a bracelet in time for the summer. We will start with the stitch technique "The 39 Steps", then learn to follow a pattern "Lisa" and then you can move onto the odd count Lottie", giving you three unique patterns in all. You will also learn embellishment ideas.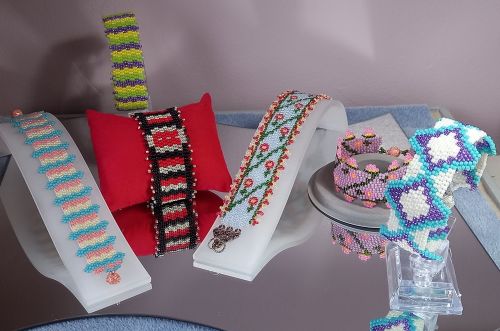 10.00am - 1.00pm - £20.00 to include all materials, patterns, tuition and light refreshments.
The Community Room, Tesco, Whitstable, CT5 3EE
Booking essential - Gill Goldfinch 01227 273524 or email [email protected]